Do you want to learn to flip medical commodities?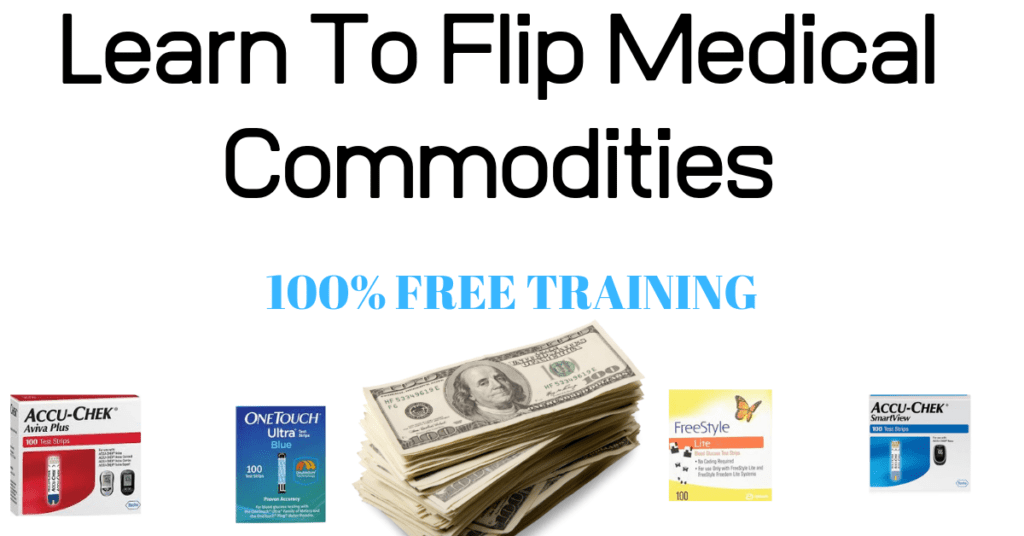 Medical Commodities is another name for medical products that are sold OTC but can also be aquired through prescription and are also giving to people on a regular basis.
When it comes to flipping medical commodities Diabetic Test Strips are by far the most lucrative.
We have put together a free system to help you get started making money in the medical commodities business. Don't be fooled by middlemen selling overpriced systems. We give it to you for free.
We are able to do this because we are a wholesale buyer of diabetic test strips and by teaching you the system we acquire new vendors. From experience we know that you will stick with us. Our prices are highly competitive and we operate our business on sound principles.
If you are interested in learning the medical commodities business contact us through email. Someone will contact you back and explain the process and see if its something that you want to move forward with