If you have extra unused, unexpired diabetic test strips that you would like to sell then you came to the right place. At StripsUSA we are on a mission to get diabetic test strips that would have ended up going to waste into the hands of uninsured and under insured diabetics that can use them for affordable prices.
We are a company that has a passion for what we do. We are determined to get diabetic test strips that would have expired and ended up in the landfill Into the hands of people who can use them. When you sell your extra diabetic test strips to StripsUSA you are helping uninsured diabetics get the testing supplies they need for prices that they can afford.
Do You Have Extra Diabetic Test Strips That You would Like To Sell?
At StripsUSA.com we pay the most for unused unexpired diabetic test strips. We accept most brands and we will beat all of our competitors prices.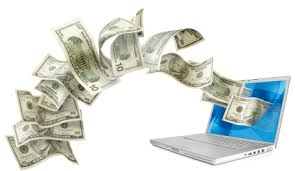 FREQUENTLY ASKED QUESTIONS
What do you do with the diabetic test strips?
The diabetic test strips are resold for up to 90% less than retail prices. This makes them more affordable to those who are un-insured and under-insured.
Is this legal?
Yes. Diabetic Test Strips can be purchased over the counter at a pharmacy and can be legally resold, even if they were originally prescribed. Diabetic Test strips are classified as "durable medical equipment". This classification includes crutches, wheelchairs, nebulizers etc. which can also be resold.
What brands of diabetic test strips do you buy and how much do you pay?
We accept most brands. Please see WHAT WE BUY
How does the payment process work?
If you are in our local area we can meet with you and pay you cash for your diabetic test strips. If you wish to mail them to us we can pay either through Paypal or a business check.
Do you have an expiration date policy?
All products must have an expiration date of at least 2 months. Prices vary based on expiration dates.
Do you accept damaged boxes?
We accept boxes with small amounts of damage. Damage does effect prices.
What if the boxes are damaged during shipment?
Please make sure that the boxes are carefully packed so damage does not occur during shipping. You are responsible for the shape of the boxes when they arrive.
Do you buy international or imported diabetic test strips?
Absolutely not
Do you accept boxes obtained through Medicare or Medicaid?
We do not buy diabetic test strips that were obtained through Medicare or Medicaid.
Ready to get paid?
We pay within 24 hours of receiving shipment